Putting it all together
After more than a quarter of a century creating, producing and developing publications for many of Britain's biggest brands and organisations, you might think we get a little blasé when a new project comes along… far from it! We still get the same excitement and buzz from launching or relaunching a title that we always have. 
Earlier this year we were privileged to win the contract to publish
Vitality the members' magazine for BABTAC
and here our editor
Eilidh MacRae
gives a little insight into how it all comes together on time, every time and why we love it!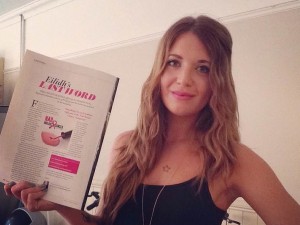 One of the most satisfying aspects of my role as editor of Vitality magazine is seeing the end result and thinking back to how the issue first started. As is often the case with anything creative, it all starts with an idea, and in the case of Vitality it's actually at least 40 ideas, all of which I note down on paper as we create the content plan.
To go from two pages of A4 of rough notes and sparks of hopeful genius, to holding the finished 68-page magazine in my hands still amazes me each and every time!
Put this way it seems so simple, but of course a lot happens in between and it's not always plain sailing, but the feedback we receive from the BABTAC members makes it all worth it.
The first stage of the process is to attend the bi-monthly editorial meeting at BABTAC head quarters. On the last occasion this saw 50% of the attendees around the table regularly reaching for tissues and sipping Lemsips as we were all suffering from summer colds.
Tissues aside, at this early stage we debate and develop story ideas between us and the end result is a solid content plan for the next issue and the hard work begins!
The next stage is creating the page plan which we do using an interactive-PDF to plot exactly where articles will sit within the magazine, allocating precious pages for advertising which is sourced by Mainline Media.
From here briefs go out to any contributors, including our regular feature writer Charlotte Gray, BABTAC members are contacted for inclusion in stories, interviews are carried out, PR companies are contacted, images are sourced and a lot of writing and editing commences, all under the eagle eye of our managing editor Louise Birkett.
Once the content has been approved it passes to our lead editorial designer Ruth Harrison who works her magic and creates our stunning and eye-catching page designs.
When everything is finalised the magazine goes to press and soon after is despatched to BABTAC members all over the UK, many of whom email feedback, tweet us and tell us exactly what they think – all positive obviously!
The beauty industry is an exciting one. Fast paced, sometimes controversial and always exciting. Producing Vitality is a sheer pleasure and I'm always excited about our next issue and the stories we will cover. The passion BABTAC members display for their industry is infectious, which makes the job of providing them with vital information surrounding the beauty industry all the more enjoyable.
Currently we are working on the November/December issue of the magazine, although we covered Christmas in September/October. Bizarre? You could say so, but it's the quirky individuality that makes the beauty industry and Vitality so interesting and I wouldn't change it for a thing!