Creating a social media marketing strategy from scratch: the what, part 1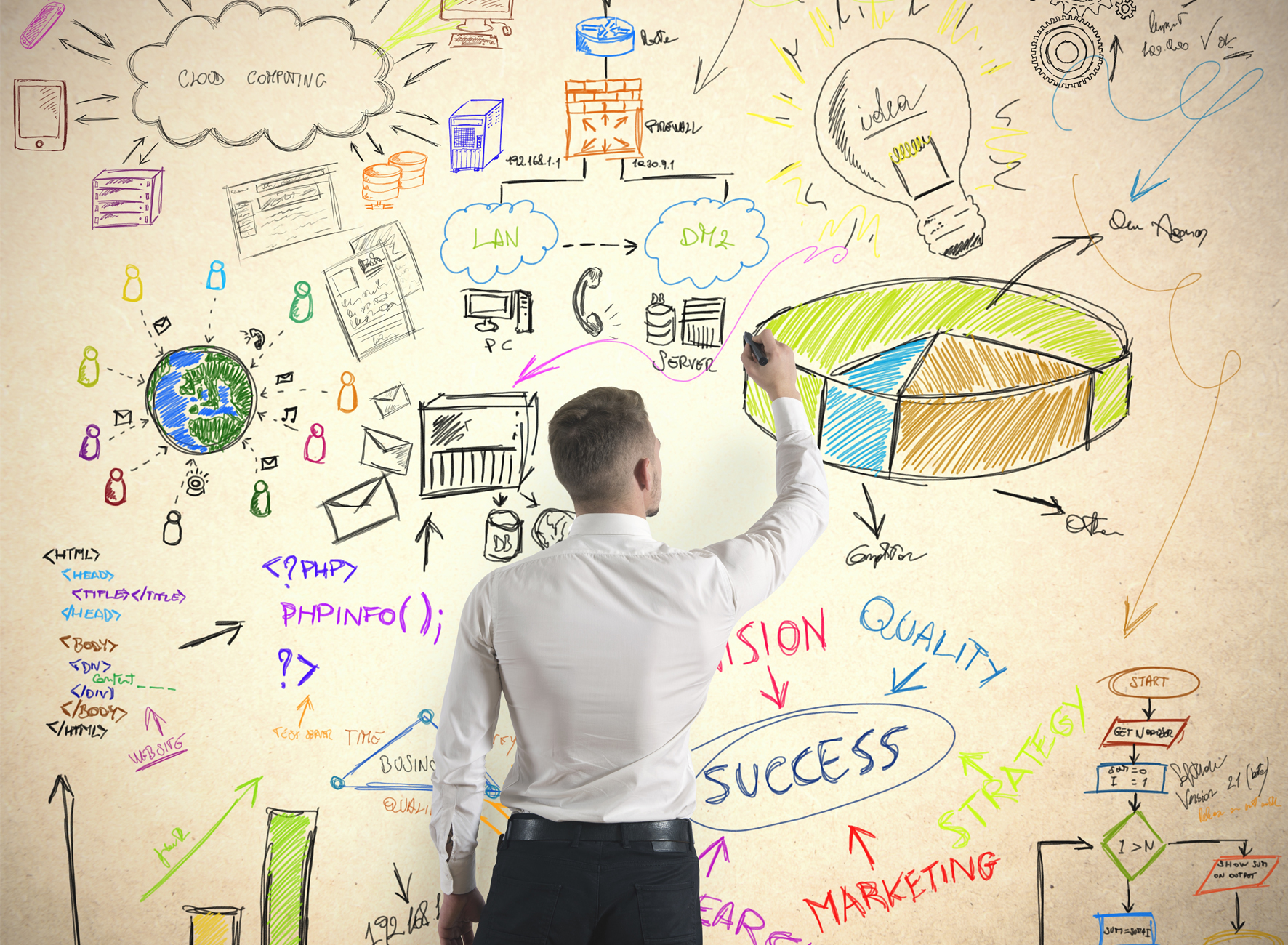 You're sold on the potential benefits of social media marketing but you're apprehensive. What should you be posting? When? How? Who should you be trying to talk to? What if you run out things to say? What if something unexpected happens?
Whilst social media marketing is certainly not easy (to do well anyways), there's no need to enter into a state of blind panic when faced with all the things there are to think of! Below we've outlined the first 5 of key areas for you to think around as you plan what to do on social media….
Share a range of great content
'Content' takes many forms – the written, the visual, the interactive, the short-form, the long-form, the live, the throwaway, the series, the one-off, graphics, blogs, articles, guides, eBooks, whitepapers, videos, infographics, games – we could go on!
The best content will tick some of the following boxes:
useful
relevant
entertaining
helpful
informative
contains emotional triggers
contains strong CTAs (calls to action)
shareable
3 content myths:
1. Content must always be new or exclusive
Whilst the most popular content at any given moment is often fresh or not available elsewhere, this isn't the only recipe for great content. The best content for you to create is content relevant to your audience that there is a reason for them to want to engage with. We use the phrase 'evergreen' often when speaking to clients about great content. Some content is good all year round – often content that answers a key question or solves a common problem. So long as it's still relevant, why not look through older content for opportunities to repurpose it for social media?
2. You should only share your own original content
Whilst it's important you do share some original content, you can say a lot via content you didn't create. Add value with comments and careful curation. Use curated content to supplement your own content, rather than replacing it. Together, curated and original content can work to establish credibility and increase brand awareness.
3. You need to create all your content yourself
You may have heard the phrase 'user generated content' bandied about. This is content that is created by the public that is inspired or prompted by a brand or business or a campaign they are running. This requires a highly engaged audience and whilst not easy to successfully pull off, has the potential to be extraordinarily powerful. The voice of a brand enthusiast or advocate, particularly one with the ability to effectively influence their peers, will often be more carefully listened to than a brand voice.
Make your content work for you 
It's important your content attracts and engages your target audience but alone, this isn't enough. Is your content doing what you need it to? Before you create a content strategy, you need to set some clear objectives and fully understand what your content may be capable of doing for you. Whether this is being useful, shaping perceptions, busting myths, offering inspiration, driving traffic or sparking referrals – you need to design your content with your aims in mind. You may get an initially warm reception if you share a mix of cat videos and #foodporn pics but what is this achieving for your business?
You also need to consider the 'so what?' You may want your audience to consumer or interact with your content in a certain way, but why would they want to? How can you prompt, encourage or design for this? How can you marry what you want to give them with what they want from you?
Listen hard
Social media is as much about listening as it is about talking. A social media listening exercise can uncover valuable insight. Do you know for example what people are saying about your brand or your products online? Where and when are these conversations taking place? What are your competitors saying? What are their customers saying about them? Where does your industry meet online? Where are the topics you want to own being discussed?
Listening also needs to happen in real-time. Using social media to listen brands can:
identify leads
identify opportunities to engage in or hijack conversations
spot and avert potential crises
amplify positive PR
engage advocates
Interact
Social media – the clue is in the name. It's not enough to just post content. Creating, nurturing, and building relationships within your social media community is the way to get results. While regularly posting content is very important, you also need to be proactively engaging: starting conversations, getting involved in the conversations of others – even if at times your audience is saying things you don't want to hear. More on this next…
Be prepared 
A crisis can hit at any time. And issues can escalate quickly when left unchecked. Prepare for all eventualities and your future self will thank you should a social media storm hit. Social media is where the world will look for a first response and rather than react in the heat of the moment, you should have a policy in place that guides the response posted and actions immediately taken. Who should be notified? Who in the business will sign off public responses? Preparing for the worst and creating an escalation policy allows you to react quickly and calmly and in most cases, prevent an issue becoming a crisis.