CW Revamps VITALITY Membership Magazine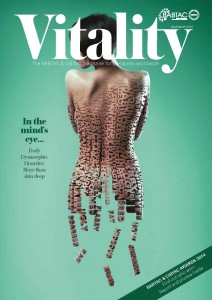 Following a recent client win, CW Content Works (CW) has just published the first revamped edition of Vitality – the official member magazine of the British Association of Beauty Therapy and Cosmetology (BABTAC).
Vitality's July/August issue includes a refresh that enhances the overall style of the magazine, and a move to a larger A4 format that offers more space for design, editorial content and overall reader experience – as well as better opportunities for advertisers.
CW is an experienced publisher of membership magazines, particularly where members are made up of small businesses. CW director Nigel Curtis is a national judge for the Institute of Internal Commication (IoIC), former director of IoIC, a fellow of IoIC, and an award winning writer, editor and publisher with the IoIC.
Building on BABTAC's 35 year heritage and strengthening its voice within the industry, the assured tone employed by CW delivers authority whilst remaining friendly and inclusive. Editorially, CW strikes a balance between new ideas put forward by the publishing team and feedback from members on favoured elements. For example CW have rebranded 'Tried & Tested' 'Battle of the Brands'; there is now a 'Just for Me'n column; also a 'New Technology' section for examining emerging trends, as well as new treatments and business advice – all important elements that support the business interests of members.
BABTAC & CIBTAC chair Carolyne Cross comments: "The changes are evolution rather than revolution, so members will still find favourites, but also hard hitting stories. For example in the July/August issue the lead investigative story looks at body dysmorphic disorder."

Colin Webster, General Manager BABTAC & CIBTAC adds: "I am thrilled with the new look Vitality.   We've listened to what our members want and we are confident that the improvements we've made will be a big hit. We are looking forward to working with CW as Vitality continues to evolve."