Video Content Marketing: Cutting Through Digital Clutter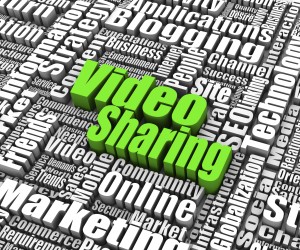 Holding online audience attention can be tough. Today anyone can be an 'online media producer' so it's important to find effective ways of cutting through the digital clutter. And 'the way' is video.
The market research on video content is prolific and well established now (and well worth some further search time on Google). For example:
Videos in emails radically improve click through rate.
It's predicted that by 2017 74% of all internet traffic will be video.
It's estimated that 86.8 million smartphone users regularly view video on their devices.
Analytics show we prefer video to other formats – it creates better understanding of brands, products and services and drives better ROI than any other content.
Since video consumption is such a growing phenomenon it can't be ignored.  But not everyone is comfortable briefing video producers, or distribute the finished product. Follow these simple steps and you'll be on your way to making video work for you.
Step 1: Purpose A targeted, simpler video will be more successful than an unfocused-cram-everything-in video. In defining clarity of purpose, consider these points:
Are you positioning and brand building?
Are you aiming to drive inbound leads?
Are you demonstrating a product/service?
Are you educating your market?
 Step 2: Audience Who are your customers? Imagine you are talking to your ideal prospect – pitch the video and language to them.
Are they well educated or life savvy?
Are they decision makers or influencers?
Do they need detail or big picture?
Do they like/use industry-specific language/jargon?
Step 3: Format The possibilities are many, some costing much more than others. Quality is very much possible at the lower end of the scale as well as the top end. Educate yourself on the various formats and consider how they match your purpose and audience: for starters why not consider how these styles and techniques could help you get your message across…
Animation
Motion graphics
Static interview
Shooting on location
Product demonstration
Montage
Whiteboard
Time-lapse
Documentary/case study
Video testimonials
 Step 4. Length Wherever possible keep it short. Unless you have a good reason to veer towards a 'programme' style of video, keep the length to somewhere between 30 seconds to 2 minutes. 60 seconds is the sweet spot. Why?
Lots of statistics exist to show there is a massive drop off from viewing as a video goes beyond 30/40 second – especially if the viewer senses no end in sight.
Calls to action most often appear at the end of videos. So keeping your viewer engaged to the end is vital. Keep it short and succinct.
Step 5. Tone & Finishing Touches Is you business/brand serious or irreverent? Traditional or innovative? Tone of voice, graphics and any music will need to reflect this.
Formal or informal?
Humour or straight?
Corporate or creative?
Subtitles or voice over?
Background music or none?
Interactive technology
Make sure there is a clear CALL TO ACTION
 Step 6. Share Post your video(s) on your website, blog, Facebook, Twitter, LinkedIn, YouTube, within emails. Post in places and at times your viewer would find your content would relevant and helpful. If the content of your video is 'evergreen' continue to do this.
So in summary, know your purpose and audience; get the format and tone right; budget constraints should not equal quality compromise; and above all keep it short and engaging. Follow these guidelines and you'll create a great piece of content for sharing.
If you'd like to discuss creating video content, CW are always happy to offer advice so please get in touch on 01527 582928 or email melanie@cwcontentworks.com