When did you last review your member publication?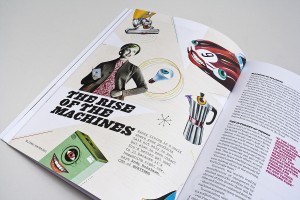 Evaluating if your own publication is in great shape can be a challenge. So we've created this quick health check to provide structure and objectivity.
The Core Elements:  Having launched or revitalised 100s of publications we have identified the core elements of success, and guide you through them here.  Simply read the statements below and decide if you agree, feel neutral, or disagree.
Findings In A Few Minutes:  By the end you will have a clear sense of whether your publication is great or not, and what your strengths and weaknesses are.
So grab your magazine, pour a mug of coffee, and get benchmarking…
Agree or Disagree?
Our publication has clearly defined aims and objectives that it consistently achieves.
Our publication reflects and reinforces the goals and values of our organisation.
Our publication plays an effective role in recruiting and retaining members.
We know our publication is valued as a key benefit of membership by our readers.
We survey our members every 1-2 years to ensure our publication is hitting the mark.
Our content and design is as good or better than industry magazines  members buy and read.
Our design approach is creative but consistent in the use of fonts, graphics and colours.
Our publication's style and tone of voice is wholly appropriate for our membership.
Our publication is professionally written and edited.
Our publication features original content and does not rely on contributed articles.
Our headlines and overall design work hard to draw readers in and encourage read-through.
If you see room for improvement, get in touch.  Send us a copy of your magazine for a FREE, honest, no-obligation appraisal.  
To find out more email melanie@cwcontentworks.com