Never a better time to get content marketing
With the economy beginning to grow at a pace, and business confidence booming, dusting down that content marketing campaign that's been on hold for a year or two would seem a timely strategy…
British firms are more confident about the future than they have been in years according to the latest survey by our client, the Federation of Small Businesses.
And the Bank of England has backed up the findings in its own forecasts on the economy which it expects to grow by 3.4% this year, in part driven by a sharp rise in business investment.
The FSB runs a quarterly survey and the latest report for Q1 of 2014 shows confidence is at its highest level since it started polling companies at the start of 2010. More than three in five businesses (62.3%) expect to grow moderately or rapidly over the next 12 months, a proportion well up from the 54.3% recorded a year ago.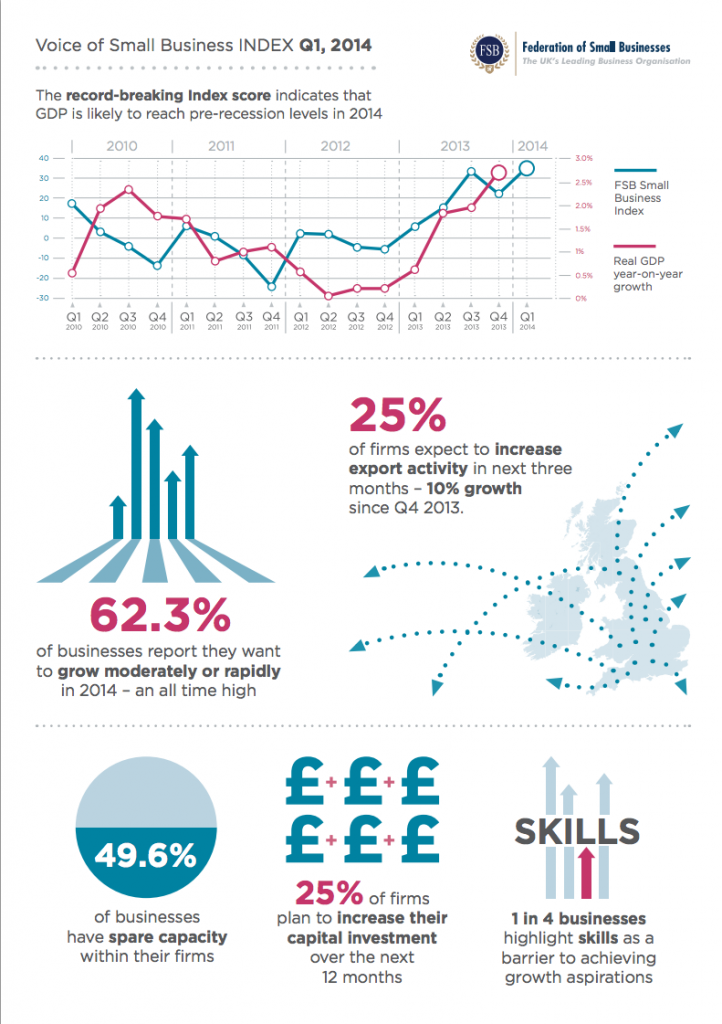 The Centre for Economics and Business Research welcomed the news and said: "An even more positive finding is not just that firms are optimistic about the business climate, but what they're planning to do with this improvement. The latest results show more and more firms aspire to grow rapidly and they're making real changes to achieve it including job creation and capital investment."
Another interesting fact revealed in the survey is that nearly half of firms (49.6%) are running with spare capacity in the business suggesting that they can expand and become more profitable without significantly increasing their fixed costs – and another good reason to focus on marketing and promoting their products and services. Read the full survey here.
Since the start of 2014, CW has been busy developing content marketing and social media marketing strategies for clients large and small to help them benefit from the growing consumer and business confidence.
And just like half of the other firms in the survey, right now we also have some capacity to take on more projects.
So let's have a conversation!