My First Day As Social Media Apprentice: So Much To Learn!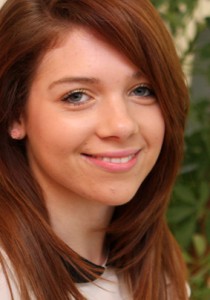 By Hayley Roberts
First day nerves are inevitable when starting a new job. What if I haven't got a clue what I'm doing? What if I don't fit in? I can't use a Mac computer and I'm a rubbish tea and coffee maker – just a few of my worries before my big day…
It turns out…first days aren't as bad as everyone seems to think.
Sat at my desk in a big comfy chair, an Apple Mac in front of me, with the radio on (Radio 2 isn't as bad as I thought!), I could definitely get used to this.
My first day has been an overload of information, six big pages of notes and numerous pieces of paper. Fortunately learning has always been something I love, the more the better. I am definitely leaving with more knowledge than I came in with. I now know what ROI stands for, the different forms of content there are and most importantly, how to work a Mac…and the coffee machine.
Answering the phone wasn't even as bad as I thought it would be.
I haven't had the real deal phone call yet but have had a few practises. There's no other way to describe it, answering the phone is terrifying! But I'm finally grasping the concept. I'm sure when the scary moment arrives I will be cutting off important clients, saying "Good Morning" when it's four in the afternoon, and most definitely forgetting the name of the company.
Despite the scary phone, I can tell I am going to love my job. There's never a dull moment at Content Works; everyone's very chatty and friendly and halfway through the day biscuits were brought round. Perfect first day in my eyes.
So if I were to give any advice to anyone with their first day looming, I would say just relax. It's not going to be as bad as you think. There's so much stress on your first day and there doesn't need to be.
In a nutshell, I loved every second!