Content Marketing Trends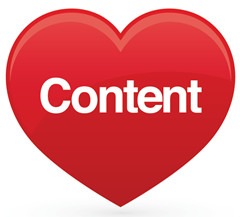 Content strategy and technology is always evolving, but the central ethos remains the same: content marketing is a methodology that creates and distributes valuable and relevant content to attract and engage with a defined audience; with the aim of nurturing a profitable customer action.
So here we take a quick look at some current trends, one of which may surprise you – print is making a comeback!
1. Growth of Content Strategists
Rather than marketers with broad but shallow experience, we are seeing more marketers with distinct specialisms and greater depth of knowledge. Brands and agencies are seriously investing in people, processes and technologies to deliver compelling content.
2. Understanding the customer journey
As you work towards gaining audience attention in crowded and competitive digital spaces, it's vital to understand the research and buying process of your audience, and create a content strategy that engages with that process. Establishing persona profiles will support this.
3. Bespoke Metrics
Traffic and page views are good, but for many they aren't enough. More bespoke metrics are emerging; combining elements that have meaning for specific products or seasonality. For example, tailoring analytics to measure the combination of: organic traffic + % returning visitors + bounce rates + time on site.
4. Content in New Mediums
As competition for attention increases, brands are experimenting with content in new mediums to reach target audiences. 60% of online devices are now smartphones or tablets, and customer engagement via these whilst audiences are 'on the move' is essential. Combining in store, on pack or TV experiences with digital content on devices is typical of the trends we are seeing.
5. Creative Curation
With so much content generated, there is a greater emphasis on presenting existing content in formats that help the scanning and engagement process. Your audience will thank you for cutting through the visual and information overload and streamlining their experience.
6. Print Renaissance
Print has been in decline through the last decade, but recent developments suggest it's enjoying a resurgence. The techniques of marketing automation and nurture-emails are now so familiar, and inboxes are so overwhelmed, that recipients can easily become oblivious to them.   So a beautifully designed print communication can really beckon with its physical form and tactile allure. Likewise, with the proliferation of ePublications, hard copy publications are really well received, and digital print now allows for the production and economies of visually stunning short print-runs. Print oozes class and care, and so the impact and perceived value can be much greater.
So plenty to think about.  Have fun creating content and strategy that delivers.