Has content marketing come of age?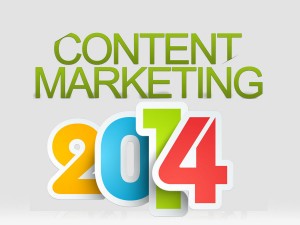 Bill Gates first coined the phrase Content is King nearly 20 years ago talking about where he believed profits would be made on the internet.
Of course, content has been around forever – it was just called something else – and while the concept of content marketing is a little newer, more enlightened brands have been doing it for years almost without realising it!
What we've noticed at Content Works, and significantly over the past few months, is more and more organisations actively seeking us out to advise and help with their content creation and curation.
There seems to be a real and growing awareness by marketers that their companies need a constant and renewable source of original content to help them sell their brand stories to their customers and other stakeholders. Importantly, they are also seeing the value in working with professional copywriters to make it happen as part of an agreed strategy and structure to meet specific marketing objectives.
What's even more encouraging is that we've had enquiries across the spectrum ranging from local SMEs looking to take their first steps in social media marketing, a national multiple aiming to boost its SEO ratings with bespoke localised content, through to an international client seeking to establish its authority and know-how in its sector with a series of White Papers.
And the fact they have come looking for us rather than us approaching them, highlights two truths:
1)    Content marketing is being taken seriously by organisations proactively looking for professional help to execute targeted campaigns; and
2)    Potential clients are seeing CW as a credible provider of effective content marketing solutions.
The proliferation and diversity of communication channels – not to mention something of a renaissance for print which is now seen as a welcome respite in this digital age – means content is a more masterful monarch today than ever.