Meet CW's latest recruit – Alison Tarry
A warm welcome to our newest recruit: Social Media & PR Account Manager Alison Tarry!
Alison was an early adopter of social media, starting her first blog at the tender age of 11! She's been blogging on and off for the last 15 years and managing social media presences professionally for the last 3. Alison brings a broad base of social media marketing experience to the table at CW having designed and delivered successful social media campaigns for well-known B2B and B2C companies including large retail destinations, blue-chip companies and regionally-based SMEs.
Alison has a strong creative streak; she is an exhibiting artist, 'enthusiastic' musician and a first class graduate of Art, Philosophy & Contemporary Practice. As you may imagine, she is never short of book, music or exhibition recommendation! An experienced writer, avid reader and self-confessed pedant, at CW Alison will be using her creativity and analytical skills to create exciting, keenly results-orientated content and campaigns for our clients across a range of digital and print media.
Alison joins us from CIPR Midlands Gold PR Agency of the Year, Wyatt International where she pioneered the use of social media for marketing, PR and lead generation purposes for many of their B2B clients and supported their award-winning PR team on several key accounts. At CW Alison will be working on a combination of PR and Social Media accounts as well as contributing to our new business program.
How does she take her tea? 'Strong, milk no sugar please!'
Biscuit of choice? 'You just can't beat a plain chocolate digestive'
Football team? Like Nigel, CW's MD, Alison is a long-suffering fan of consistently under-performing (and soon to be homeless) Midlands football team, Coventry City. However, unlike Nigel, she had no choice in the matter as she grew up there!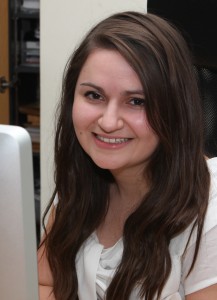 Comments are closed.