The Honey Monster comes to Redditch!
We don't need an excuse to bring the big furry fella to Redditch but when local nursery, Tudor Hall won the 'design a hat' competition on Honey Monster's facebook page, we thought what better to way reward them than a visit from Honey Monster himself – laden with Sugar Puffs goodies of course!
We have managed The Honey Monster's Facebook and Twitter presence for the last year and often run competitions as part of our ongoing engagement with mums and their children – providing a fun place to interact with Honey Monster.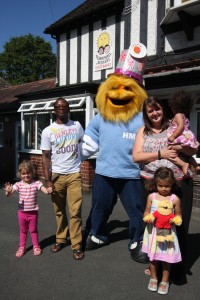 Comments are closed.